On May 15th, members of ARES DC lead communications support for the Nation's Capital Ride to End ALZ. The Alzheimer's Association Ride to End ALZ is a cycling event to directly impact the pace and momentum behind the fight to end Alzheimer's. Participants in Ride to End ALZ raise funds and awareness to advance research toward the first survivor of Alzheimer's.
Volunteer Amateur Radio Operators staffed positions at ride command, five rest stations, eight support and gear (SAG) vans, and net control. Twenty-seven hams from eleven local clubs and organizations worked together, providing their skills, equipment, and time to support an important cause.
Net Control
We operated Net Control from the Loudoun County ARES station at the Loudoun County Emergency Operations Center (EOC). Net Control ran a directed net for the duration of the event, kept a detailed log of all traffic, and tracked SAG vehicles via APRS.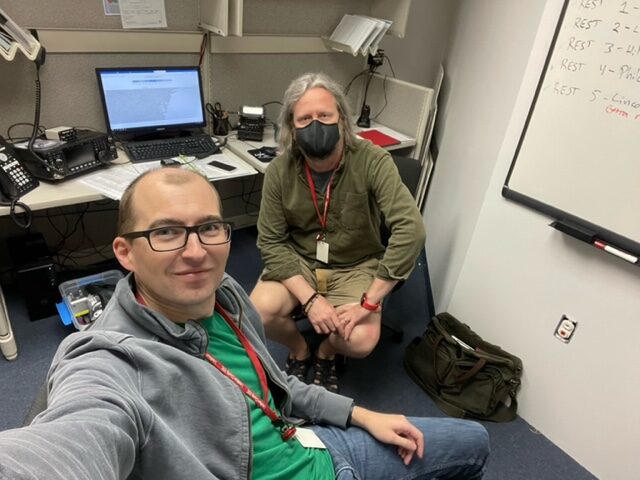 Rest Stops
Two amateur volunteers operated at each of the five rest stops where riders could stop for water, snacks, and mechanical assistance. Operators monitored the status of the station, relayed requests to command from ride staff, and provided situational awareness about the riders passing through their station.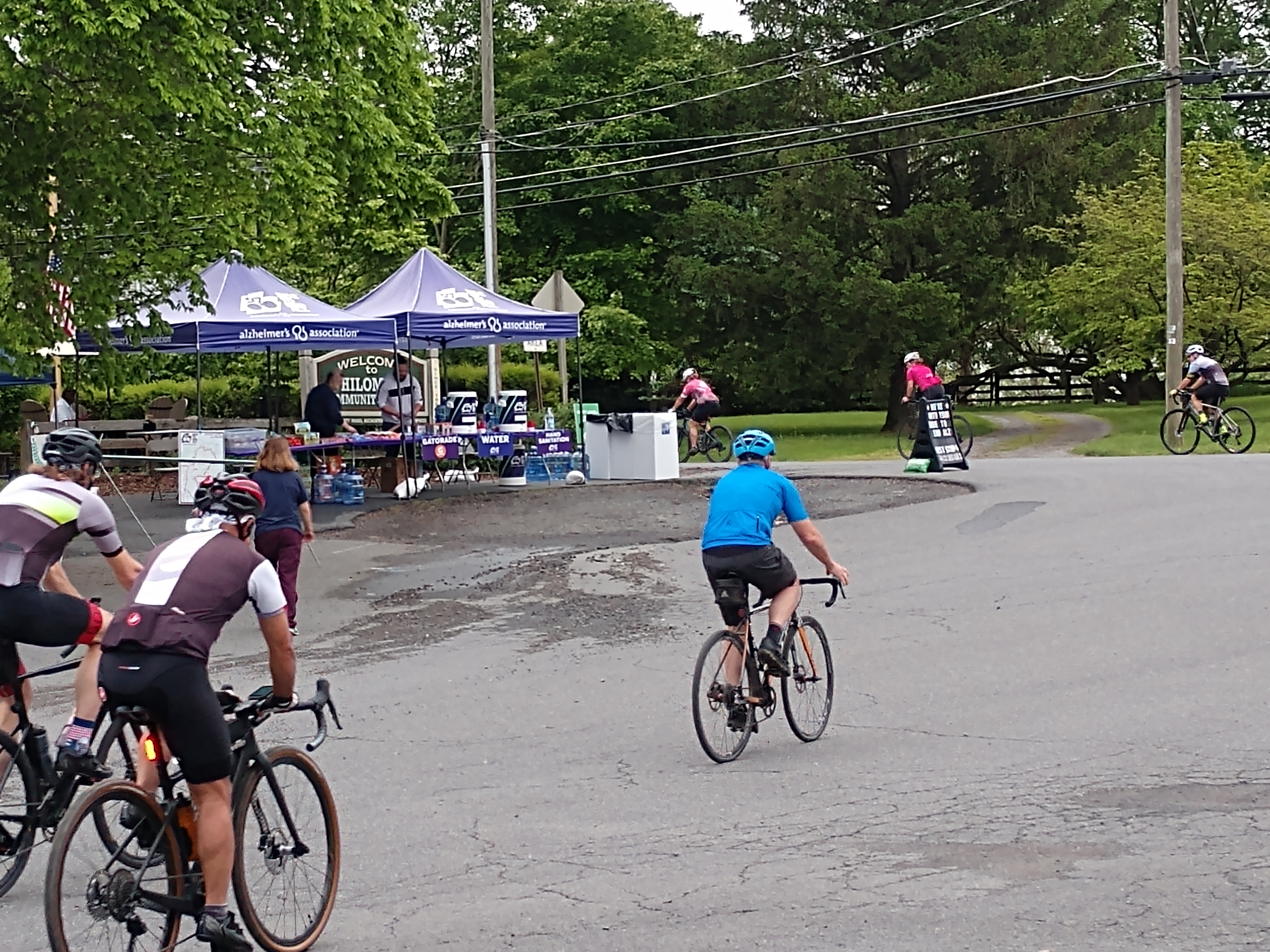 Ride Command
Two operators worked at the ride command location. From ride command, organizers monitored the status of the race, interfaced with local law enforcement to ensure the safety of the route, received calls for support from riders and sent GPS positions to SAG vehicles to find riders.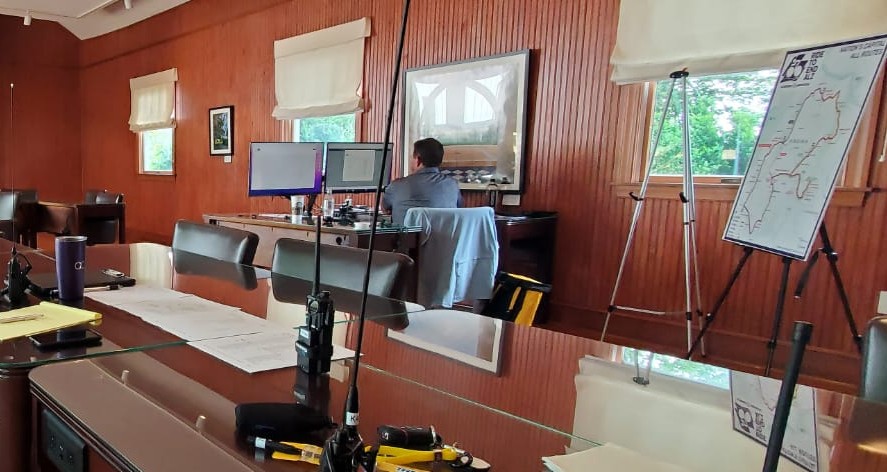 SAG Vehicles
An amateur volunteer operated from each of the eight Support and Gear vehicles. SAGs roam around the course, provide situational awareness, carry repair tools, water and food for riders, and provide a lift for riders with mechanical trouble. Some hams both drove and operated, while others were paired up with a designated driver.
We used Automatic Packet Reporting System (APRS) tracking for real time positions of all the SAG vehicles. Two operators used their own radios with built-in APRS capabilities. And six operators used all-in-one APRS trackers loaned to the event by members of Loudoun ARES. We also used the cache of high quality 2M/70CM antennas recently purchased by HacDC Amateur Radio Club (HARC/W3HAC) through a grant from the Amateur Radio Digital Communications (ARDC) foundation.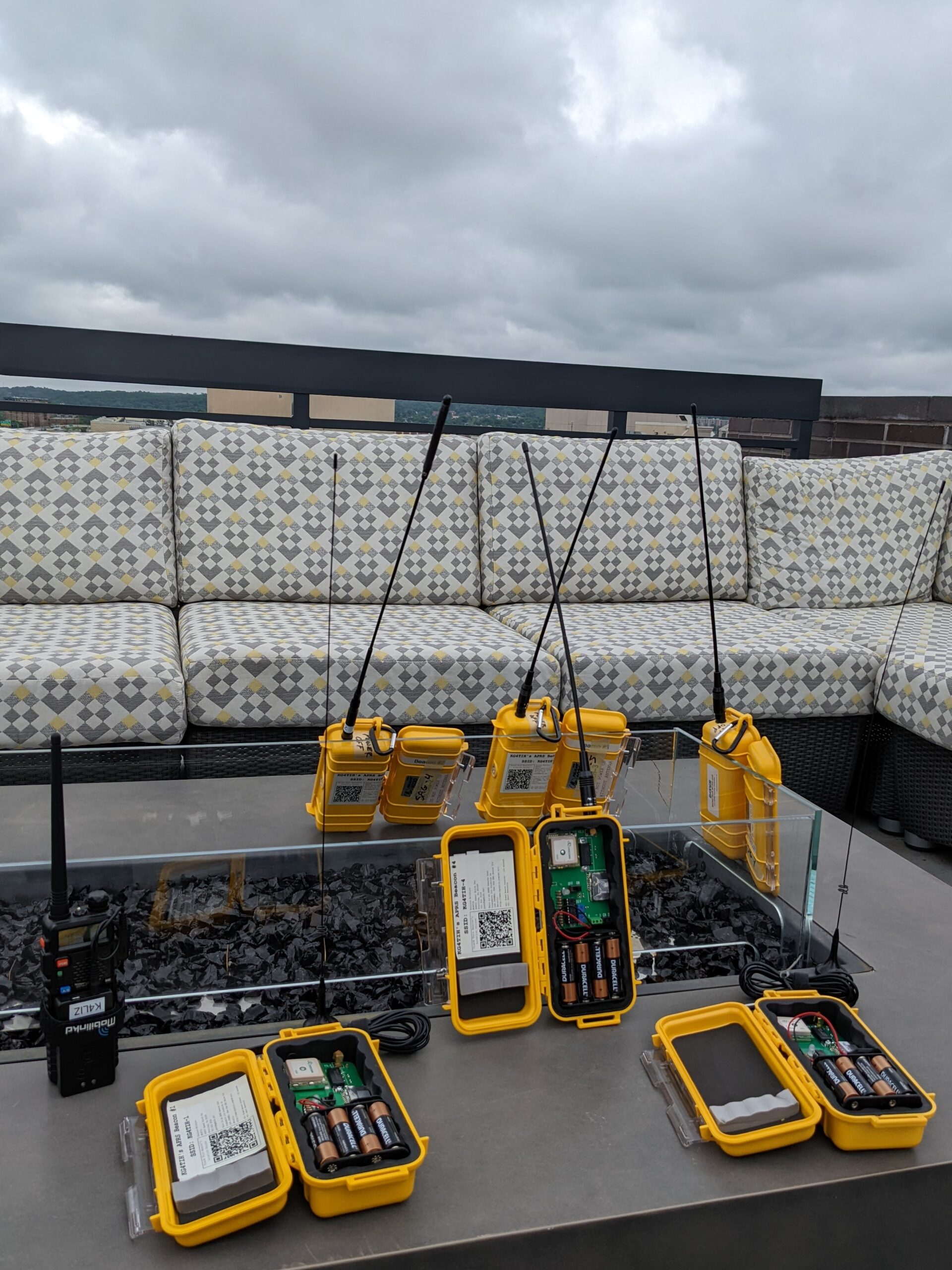 Neighbors Working Together
Although event planning was lead by ARES DC and HARC, this event wouldn't have been possible without so many hams from the District, Maryland, and Virginia collaborating to make this event a success.
Volunteers were affiliated with eleven different organizations in the DC metro area, many coming together for the first time to support the ride.
Special thanks go out to Loudoun County ARES for providing access to the EOC and guidance on operating in the county and the Network Engineers Engineers Repeater Association (NERA) for use of their repeaters.